A Spectacular Rocky Mountain Wedding In Fernie, BC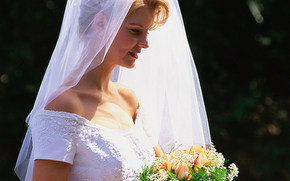 Thank you for choosing the Cornerstone Lodge as a preferred lodging choice for your upcoming special wedding.
The Cornerstone Lodge is located in base village area of Fernie Alpine Resort approximately 6 km south of the town of Fernie (Directions to the Cornerstone Lodge).  We offer a spectacular mountain setting with comfortable accommodations featuring fully-equipped 1 & 2 bedroom condominium suites. Please note that our check-in desk is located next door in our sister property the Griz Inn.
To Book
The easiest way to book is to contact our reservations team Toll-Free: 1-888-423-6855
Please provide the name of the Bride & Groom when booking or reference the Wedding Group Code.
---
We are pleased to offer wedding guests the following special discounted wedding rates:
Spring, Summer & Fall 2018 Wedding Rates
1-Bedroom Standard Suite            First Night:  $148 / night,  Additional Nights $118 / night
2-Bedroom Deluxe Suite                First Night:  $190 / night,  Additional Nights $160 / night
2-Bedroom Premium Suite            First Night:  $200 / night,  Additional Nights $170 / night
---
Details:
Special rates valid for 5 days prior and after the wedding date noted by the Bride & Groom. 2018 Rates valid for weddings between April 15, 2018 and November 29, 2018.
An allocation of units has been set aside for guests of this wedding to exclusively book up to 30 days prior to the wedding date. While you will still be able to book at the special rates after this date, availability cannot be guaranteed.
Rates are quoted in Canadian funds.
Rates subject to 5% GST, 8% Provincial Hotel Sales Tax & 2% Fernie Hotel Room Tax.
Rates are based on maximum occupancy indicated for each unit type.
Please refer to Cornerstone Lodge Policies Page for additional information.
A printable PDF Version of our Wedding Rates & Lodging Information can be viewed here:
CornerstoneLodge-Wedding-GRPS-18
Any questions? Please give us a call and we can help you plan your visit to Fernie.
Please visit the rest of the website to learn more about the Cornerstone Lodge and Fernie BC!
---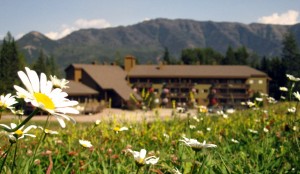 We are also happy to provide special wedding rates at our neighboring sister property, the Griz Inn. Special wedding rates start at:
1-Bedroom Suite          First Night:  $136 / night,  Additional Nights $114 / night
2-Bedroom Suite          First Night:  $158 / night,  Additional Nights $136 / night
Basic Hotel Room        First Night:  $94 / night,  Additional Nights $72 / night
If you are interested in this lodging option inquire with our Griz Inn reservations team.
The easiest way to book is to contact our reservations team Toll-Free: 1-800-661-0118